Marine Vet Killed in Hit-and-Run in Orange
Posted by Motorcycle Lawyer Pro | Filed under: Hit and Run, Wrongful Death
November 14, 2017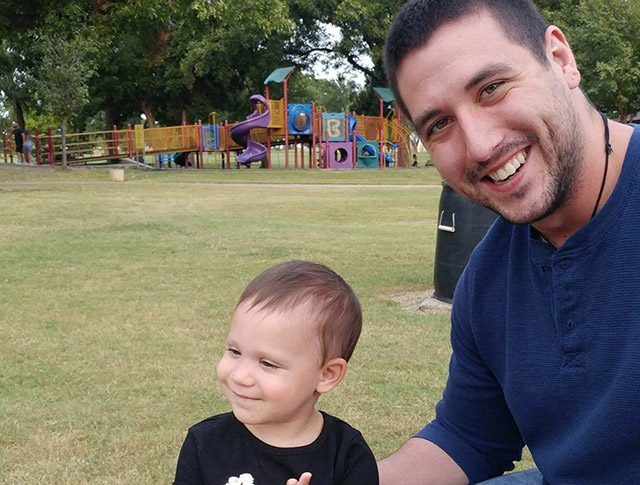 Police in Orange are on the hunt for the hit-and-run driver responsible for the death of a 25-year old U.S. Marine Corps veteran from Oklahoma who was struck and killed by a car at a gas station in Orange early Friday morning. Orange County Coroner's Office identified the 25-year old man Sunday morning as Dylan Moran of Tulsa, Oklahoma. The fatal hit and run occurred at about 1:00 a.m. when Moran, who was walking, was struck by a dark-colored 2-door vehicle at a Valero gas station in the 2200 block of W. Chapman Avenue, Orange, according to authorities. Firefighters were among the first to respond and arrived on scene to find Moran unresponsive. He was pronounced dead at the scene. Orange police said the dark-colored vehicle fled the scene immediately after the crash. The suspect's vehicle is described as possibly an older model Chevrolet Camaro and police said a white, mid-sized SUV, possibly an Acura, may have also been involved.
Moran was in Orange on a business trip where he was working on a job at UC Irvine as an independent consultant for hospitals and clinics. A coworker said he became concerned when Moran didn't show up for a morning meeting on Friday. That's when he received word that Moran had been killed in a hit-and-run accident hours beforehand. When he arrived, he called his mother and left her a voicemail to tell her he was safe. Not long after on the day before Veterans Day, Moran was struck and killed. "Please help me find the person who did this, please," his mother Elizabeth DeGeeter said. Moran is survived by his 1-year old daughter.
The crash is being investigated by the Orange Police Department who has retrieved CCTV footage of the suspect vehicle from local businesses. Anyone with information regarding the fatal hit-and-run is asked to contact the Orange Police Department at 714-744-7444.
If you or a loved one has been injured in a motorcycle accident, bike or scooter collision, Motorcycle Lawyer Pros strongly encourages you to call our motorcycle accident attorneys at 1.855.869.4777 for a free consultation. Our highly skilled and experienced attorneys will provide you with the best legal representation and guidance that you need. Our offices are conveniently located throughout California and we conduct regular travels in the region to meet with clients