Motorcycle Crash on Highway 1 near Vandenberg Base Kills Rider
Posted by Motorcycle Lawyer Pro | Filed under: Motorcycle Accident
July 29, 2022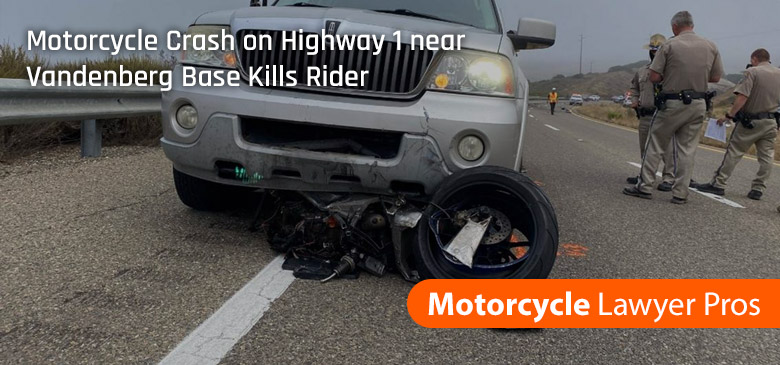 SANTA BARBARA COUNTY, CA (July 29, 2022) – Early in the morning on Thursday in Santa Barbara County, a crash near Vandenberg Space Force Base killed a motorcyclist. The July 28 crash occurred on Highway 1 close to Firefighter Road.
The time was roughly 7:40 a.m., the California Highway Patrol said.
According to authorities, a vehicle–described as a Yukon–had been traveling on Highway 1 and going north. The Yukon, for reasons that are not known, went into the lanes of opposing traffic and collided head on with a motorcycle.
The force of the crash threw the rider, and sent the motorcycle into another lane where an oncoming vehicle struck it.
Responders arrived to help, but the rider died at the crash site.
The identity of the motorcyclist, including name, age, gender, and city of residence, has not been reported.
After the first crash involving the Yukon, two other drivers tried to avoid the wrong-way Yukon, reports say. The two other vehicles had damage related to the crash.
The person who was driving the Yukon was identified as a resident of Santa Maria, 21 years old. Her name has not been reported.
Responders transported her to the hospital. She suffered injuries that were described as minor.
The other drivers involved in the incident have not been identified.
Investigators are continuing their work on the crash.
---
---
Hire an Accident Attorney in Santa Barbara County
If you or a loved one has been injured in an auto collision, Accident Lawyer strongly encourages you to call our Santa Barbara County car accident lawyers. Your experienced Car Accident Lawyer Santa Barbara County will provide you with the best legal representation and guidance that you need. Our offices are conveniently located throughout California and we conduct regular travels in the region to meet with clients. Contact Car Accident Lawyer today.