Terry Friesen Identified as Motorcyclist Killed in Head-On Accident on Millerton Road
Posted by Donald Stevenson | Filed under: Motorcycle Accident
October 10, 2023
Motorcyclist Died after Head-On Collision in Fresno County
Fresno County, CA (October 10, 2023) – In a devastating incident late Saturday evening on October 7, Terry Friesen lost his life in a head-on motorcycle accident near Table Mountain Casino at the intersection of Millerton Road and Winchell Cove Road in Fresno County.
Terry Friesen Was Riding A Harley Davidson When He Veered Into 2012 Chrysler 300
The fatal collision unfolded around 11:00 p.m., according to reports from the California Highway Patrol (CHP).   For reasons that we will later determine, Terry Friesen veers into the path of a 2012 Chrysler 300 while riding his Harley-Davidson motorcycle.
The head-on collision between the motorcycle and sedan results in Friesen being ejected onto the roadway. Despite prompt emergency response, Friesen, aged 63 and a resident of Fresno, was dead at the scene.
2 People Inside The Chrysler Sustained Minor Injuries
The two occupants of the Chrysler, sustain minor injuries, and are transported to Clovis Community Hospital for medical attention.
As the investigation unfolds, it remains unclear whether alcohol or drugs played a role in the tragic crash. The circumstances surrounding the incident are currently under scrutiny, with law enforcement actively engaged in determining the factors contributing to this unfortunate event.
---
Location Where Terry Friesen's Life Came To An Abrupt End On His Harley Davidson
---
Hire an Accident Attorney Near Fresno County, CA
If you sustain injuries in a motorcycle accident, the Motorcycle Lawyer Pros strongly encourage you to call our Fresno County bike accident lawyers. Your experienced Motorcycle Accident Lawyer will provide you with the best legal representation and guidance that you need. Our offices are conveniently located throughout California and we conduct regular travels in the region to meet with clients. Contact Motorcyle Accident Lawyer today.
Recent Accident News Near Fresno County, CA
Rodrick Baker Jr. Seriously Injured in Hit-and-Run Crash on Bradbury Rd In Turlock
Brian Palomares Killed In Motorcycle Accident in Bakersfield
Hanford Head On Accident Kills Motorcyclist on Highway 198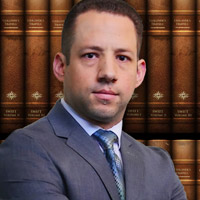 Motorcycle Accident attorney, Donald Stevenson, is a legal expert and has been practicing law for over 25 years. Donald has been a ruthless fighter, going after insurance companies to get his clients the highest settlement available. His desire to help more people in their time of need has caused him to expand across three states (California, Nevada, and Colorado) to bring his talent to as many people as possible.