3 Young Bicyclists Hurt in Hit-and-Run Crash on Planz Road near Benton Street in Bakersfield
Posted by Donald Stevenson | Filed under: Bicycle Accident, Hit and Run
August 3, 2023
Driver Slams Into 3 Juvenile Bicycle Riders and Flees, Leaving Them With Moderate Injuries
Bakersfield, CA (August 2, 2023) – A distressing hit-and-run incident occurred on Sunday evening, July 30, resulting in three juveniles being injured while riding bicycles along Planz Road in Bakersfield.  At approximately 9:00 p.m., near the intersection of Benton Street, the crash unfolded, sending shockwaves through the local community.
According To Police The Three Young Juveniles Were Heading East
According to the Bakersfield Police Department, the young cyclists were traveling east in the two-way left turn storage area when an unidentified vehicle struck them from behind, leaving them injured and vulnerable.
In an act of callous disregard for human life, the driver of the vehicle fled the scene immediately after the collision, leaving the injured juveniles without assistance.
First responders rushed to the scene of the incident, finding the young bicyclists down on the roadway. They swiftly transported two of the victims to a medical facility for urgent treatment. Tragically, one of the victims sustained life-threatening injuries, while the other fortunately escaped with minor injuries.
Police Are Asking The Community For Help In Identifying This Criminal
Bakersfield Police Department officials have provided a description of the suspect vehicle involved in the hit-and-run. Authorities believe that the vehicle is a brown or gold sedan, possibly a Kia Forte model.
As the investigation into this harrowing incident continues, law enforcement authorities are urging members of the public with any information related to the crash to come forward. You can reach the Bakersfield Police Department at 661-327-7111, and cooperation from witnesses and individuals possessing information is invaluable for progressing the case.
---
Location In Where Hit-and-Run Accident Occurred on Planz Road near Benton Street
---
Hire an Accident Attorney Near Bakersfield
The Motorcycle Accident Lawyer Pros strongly encourage individuals who have been hurt in a bicycle collision to call our Bakersfield Bicycle accident lawyers. Your experienced Bicycle Accident Lawyer will provide you with the best legal representation and guidance that you need. Our offices are conveniently located throughout California and we conduct regular travels in the region to meet with clients. Contact Bicycle Accident Lawyer today.
Recent Bicycle Accidents Near Bakersfield, CA
Bakersfield Crash on Oak Street Kills Bicyclist
Crash on Oak Street Kills Bicyclist in Bakersfield
Hit-and-run Crash in Pearl Street Alley Kills Bakersfield Bicyclist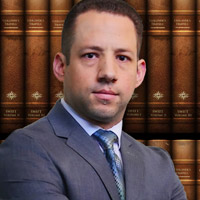 Motorcycle Accident attorney, Donald Stevenson, is a legal expert and has been practicing law for over 25 years. Donald has been a ruthless fighter, going after insurance companies to get his clients the highest settlement available. His desire to help more people in their time of need has caused him to expand across three states (California, Nevada, and Colorado) to bring his talent to as many people as possible.