Oakhurst Bicyclist Hospitalized Following Crash
Posted by Corey Higgins | Filed under: Bicycle Accident
April 10, 2023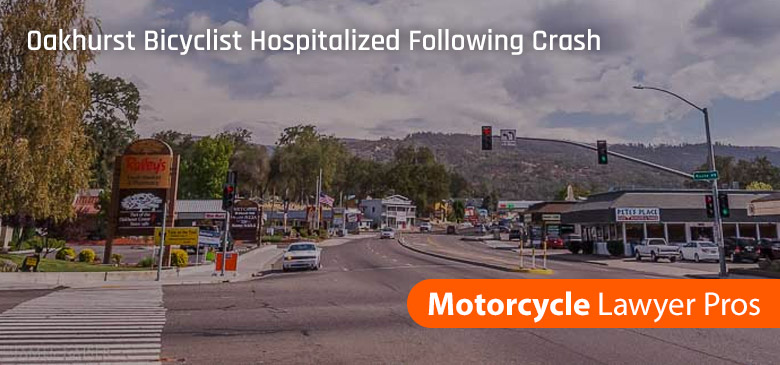 Bicyclist Hospitalized Following Crash in Oakhurst
Oakhurst, CA (April 8, 2023) – A 56-year-old man was injured in a bicycle accident on Saturday afternoon while riding on Road 222 near Dorstan Drive. According to the California Highway Patrol, the accident occurred when the bicyclist made a U-turn for unknown reasons while riding on the shoulder without a helmet. He crashed into the side of an oncoming Dodge Ram.
The impact caused the bicyclist to be thrown off his bicycle, resulting in head injuries. Paramedics immediately responded to the scene and transported the victim to Community Regional Medical Center for further treatment. His name was not released by the authorities.
The Investigation is Still Onging
The CHP is currently investigating the details of the accident, including determining the fault and speed of the truck. It is essential to remember that drivers, bicyclists, and pedestrians can fall victim to reckless accidents. Despite practicing safety, others may not follow the same precautions. It is crucial to stay vigilant of your surroundings, and drivers should prepare to yield, while bicyclists should always wear a helmet and take caution near drivers.
Bicycle accidents are becoming increasingly common in California, and this accident is a reminder of the importance of bicycle safety. Bicyclists should always wear helmets and avoid making sudden turns, especially on busy roads. Drivers should also be cautious and maintain a safe distance from bicyclists, as a minor error on the driver's part can have severe consequences for the rider.
As we await further updates on the investigation, let us all remember to prioritize road safety and take necessary precautions to prevent accidents like this from happening in the future.
---
---
Hire an Accident Attorney Near Oakhurst
If you or a loved one has been injured in an auto collision, Accident Lawyer strongly encourages you to call our Oakhurst bicycle accident lawyers. Your experienced Bicycle Accident Lawyer will provide you with the best legal representation and guidance that you need. Our offices are conveniently located throughout California and we conduct regular travels in the region to meet with clients. Contact Bicycle Accident Lawyer today.
Recent Bicycle Accident News
San Diego Bicycle Crash at Webster Ave. Injures Boy
Ocean Beach Crash on Sunset Cliffs Blvd. involving Bicycle Injures One
Redwood City's 37-year-old Lester Legarda Identified in Fatal Bicycle Accident
Corey Higgins has been working at Accident Attorneys' Group for 2 years. Accident Attorneys' Group is part of the Law Firms & Legal Services industry, and located in California, United States.
Accidental Attorney's Group provides personal injury and accident related legal services for the entire state of California. The Group serves injury victims of numerous types of accidents such as car, truck, personal injuries, dog bites, slip and fall and more.
Law School: Whittier Law School
Status: In Good Standing
Licensed: 14 years