Sacramento Man Killed in Motorcycle Accident
Posted by Donald Stevenson | Filed under: Motorcycle Accident
April 28, 2023
Motorcyclist Killed in Accident at Fruitridge Road and Nona Way in South Sacramento
Sacramento, CA (April 28th, 2023) – A tragic motorcycle accident claimed the life of a man on Thursday morning near the intersection of Fruitridge Road and Nona Way in South Sacramento, California. According to the California Highway Patrol South Sacramento station, the incident took place at around 7:00 a.m.
Sacramento CHP Are Currently Investigating The Accident
Reports suggest that a car, for reasons yet unknown, turned left into the path of the eastbound motorcycle. The motorcycle rider, who has not yet been identified, was unable to avoid the collision and lost his helmet, striking the ground some 20 feet from the point of impact. Sadly, he died as a result of the crash.
The driver of the car remained at the scene of the accident and cooperated fully with police investigators. While officers do not believe that impairment was a factor in the collision, a comprehensive investigation is still pending.
---
---
Why It's Important To Ride a Motorcycle at a Safe Speed During Morning Traffic?
There are several reasons why it's important not to ride a motorcycle at a high rate of speed during morning traffic:
Increased Risk of Accidents: Riding a motorcycle at high speeds in heavy traffic increases the risk of accidents. In the morning, traffic is often congested, and vehicles are moving slowly. Motorcycles traveling at high speeds can catch other drivers by surprise, leading to collisions.
Reduced Reaction Time: High speeds reduce a motorcyclist's reaction time. In congested traffic, there are many potential hazards, such as sudden stops, merging vehicles, and pedestrians. Riding at a high speed reduces the time a motorcyclist has to react to these hazards.
Limited Visibility: In the morning, the sun is often low on the horizon, making it difficult for other drivers to see motorcycles traveling at high speeds. This can be particularly dangerous in heavy traffic, where drivers may be distracted or not paying attention.
Increased Stress: Riding a motorcycle at high speeds during morning traffic can be stressful for the rider. Heavy traffic requires a lot of attention, and high speeds only add to the stress. This can lead to fatigue, reduced concentration, and an increased risk of accidents.
In summary, riding a motorcycle at high speeds during morning traffic is dangerous for several reasons, including the increased risk of accidents, reduced reaction time, limited visibility, and increased stress. It's important to ride safely and obey traffic laws to avoid accidents and ensure a safe commute.
Hire an Accident Attorney Near Sacramento
If you or a loved one has been injured in an auto collision, Accident Lawyer strongly encourages you to call our Sacramento car accident lawyers. Your experienced Car Accident Lawyer will provide you with the best legal representation and guidance that you need. Our offices are conveniently located throughout California and we conduct regular travels in the region to meet with clients. Contact Car Accident Lawyer today.
Recent Motorcycle Accident News Near Sacramento, CA
Sacramento Motorcyclist Dies in Tragic Crash on W Street
Redwood City's 37-year-old Lester Legarda Identified in Fatal Bicycle Accident
Woman Identified in Fatal Motorcycle Crash in San Rafael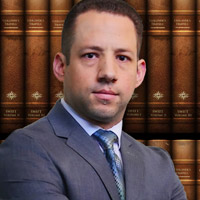 Motorcycle Accident attorney, Donald Stevenson, is a legal expert and has been practicing law for over 25 years. Donald has been a ruthless fighter, going after insurance companies to get his clients the highest settlement available. His desire to help more people in their time of need has caused him to expand across three states (California, Nevada, and Colorado) to bring his talent to as many people as possible.