Simi Valley Hit-and-run Crash Injures Teen Bicyclist; Driver Sought
Posted by Motorcycle Lawyer Pro | Filed under: Bicycle Accident, Hit and Run, Wrongful Death
June 17, 2022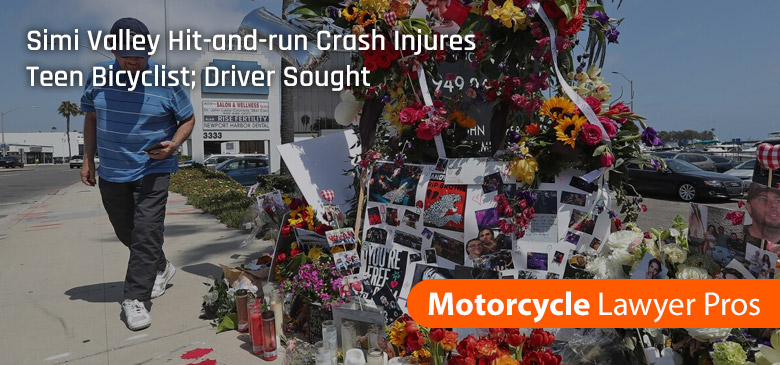 SIMI VALLEY, CA (June 17, 2022) – Late in the afternoon on Monday in Simi Valley, a hit-and-run driver struck and injured a girl on a bicycle. The June 13 crash occurred at 1464 Madera Road in a parking lot.
The time was roughly 3:30 p.m., Simi Valley Police said.
A vehicle–described as a Jeep Wrangler–hit the girl as she was going to work, authorities said.
The driver did not stop and remain at the crash site, or help the victim.
Responders arrived to help and found the girl suffered injuries that were described as minor. She was identified only as 17 years old.
Investigators are searching for the vehicle involved in the crash, and the hit-and-run driver. The driver was described as a White female with brown hair, possibly in her thirties or forties.
She was described as thin in build.
If anyone has information about the crash, the person can call Officer Royce, who is with Simi Valley Police.
The number is 805-583-6950.
---
---
Hire an Accident Attorney in Simi Valley
If you or a loved one has been injured in an auto collision, Accident Lawyer strongly encourages you to call our Simi Valley car accident lawyers. Your experienced Car Accident Lawyer Simi Valley will provide you with the best legal representation and guidance that you need. Our offices are conveniently located throughout California and we conduct regular travels in the region to meet with clients. Contact Car Accident Lawyer today.