How to Find a Motorcycle Accident Attorney in Los Angeles?
Posted by Motorcycle Lawyer Pro | Filed under: Motorcycle Accident
March 3, 2020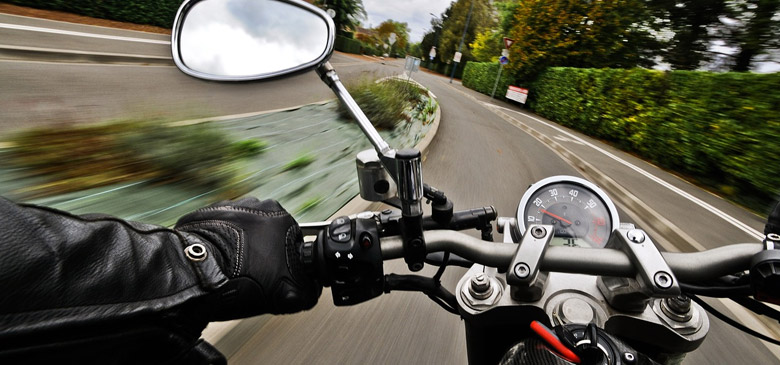 When you're injured in a highway accident, you're likely to feel a little disoriented and alone. In this post, we'll walk you through some basics, including:
What is a personal injury lawyer?
When should you hire a personal injury lawyer?
What should you do in the wake of a motorcycle accident?
How to Find a Motorcycle Accident Attorney in Los Angeles?
When you're injured in a highway accident, you're likely to feel a little disoriented and alone. How should you proceed? What are you supposed to do? And who can you call upon to help you? We're here to walk you through the process; check these quick guidelines from a leading motorcycle accident attorney in Los Angeles.
Why is Having a Personal Injury Lawyer Important?
Following a car or motorcycle accident, you may be faced with a number of concerns. These concerns may include:
Physical injuries
Medical expenses
Lost wages because you can't return to work
Property damage (to your car, bike, etc.)
Various out-of-pocket expenses, such as short-term transportation solutions
It's important to seek monetary compensation to help you cover these expenses. Unfortunately, this can be easier said than done. You might assume your insurance company will help you out but remember that the insurance carrier's job is to protect their bottom line… and often, that means looking for any chance to deny, delay, or underpay your insurance claim.
And even if you have the world's most honest and reputable insurer, with ironclad coverage, the process of filing a claim can be extremely difficult. This is true under the best of circumstances; it's doubly true when you're recovering from a physical injury.
A personal injury lawyer is a seasoned legal professional whose job it is to help you navigate the insurance claims process, leaving you free to focus on making a full physical recovery. Additionally, a good personal injury attorney (or, more specifically, a car accident or motorcycle accident lawyer) can help ensure you get the maximum monetary compensation that is your due.
When Should I Hire a Personal Injury Attorney?
With that said, when is it appropriate to hire a personal injury attorney? Frankly, it's probably wise to hire a lawyer any time you're involved in an accident. Here are a few of the reasons why:
A personal injury lawyer can evaluate your case and let you know about how much compensation you should really be anticipating.
A personal injury lawyer can represent you to your insurance company, processing the claim and making sure you're treated fairly.
Because your attorney handles all of this on your behalf, you can feel free to invest your energy in just getting better.
Your attorney will also be able to advise you on if and when you need to pursue legal action against the insurance company (yours or the other driver's).
Additionally, a good motorcycle accident lawyer can help with practical matters: Helping you find the right doctor, getting your bike into a repair shop, reimbursing you for out-of-pocket expenses, etc.
Dealing with the aftermath of an accident is always daunting. You don't have to do it alone. That's why it's so prudent to hire a personal injury attorney.
Where Do I Go if I am Injured in a Motorcycle Accident?
Hopefully, you'll never be involved in an automobile or motorcycle accident. But if you ever are, how should you proceed?
First things first: Make sure everyone is safe. If you're obviously injured, or if you see that other people have been injured, call 911 and have an ambulance dispatched right away.
From there, you'll want to call the police. Have them dispatched to file a report. This report will provide a baseline of objective fact, which can help you as you file an insurance claim and/or go to court.
Once you call the police, your next step should be calling a motorcycle accident attorney. They can advise you on what to say, or on any next steps you need to take.
Once the police give you permission to move on, it's important that you immediately seek a medical evaluation. Do this even if you don't think you've been seriously injured! Head to your normal doctor, an urgent care facility, or the closest ER. If you need a recommendation of where to go, ask your motorcycle accident lawyer.
These are the basic steps you'll want to keep in mind as you deal with the aftermath of a motorcycle accident.
What is the Best Way to Hire a Car Accident Personal Injury Lawyer?
One additional question to address: What's the best way to go about hiring a personal injury lawyer?
There are a number of ways you can seek out a reputable law firm. Direct recommendations from friends or family are always good; additionally, online reviews and testimonials can be helpful.
One important thing to keep in mind is that locality matters. You don't want to go with a big, nationwide firm that will outsource your case to an attorney halfway across the country. If you have an accident in Los Angeles, you want a lawyer who's in Los Angeles, and is willing to meet with you directly.
Some additional factors to consider:
If you're in a motorcycle accident, make sure you get a motorcycle accident attorney; it's a little bit different from car accident cases, and you're better off hiring a specialist.
Look for an attorney who will meet you wherever you are… in your home, in a hospital room, or at your office.
Seek an attorney who won't charge you until they win the case on your behalf.
Ideally, get an attorney who's known for fighting for the maximum monetary compensation for each client.
Be careful to get a firm that works exclusively with those who have been injured in accidents. You don't necessarily want a lawyer who represents the interests of insurance companies or other big enterprises.
When you find an attorney you feel comfortable with, call them and ask for a consultation ASAP.
Contact a Motorcycle Accident Lawyer in Los Angeles
Hopefully, these pointers will be useful to you if you're ever involved in a motorcycle accident in Los Angeles.
And if you're ready to speak with an experienced motorcycle accident attorney, we welcome you to reach out to us. We're here to help whenever you need us. Call and ask to speak with a Los Angeles motorcycle accident lawyer today.