Bakersfield Bicycle Rider Killed By Car On Wible Road
Posted by Donald Stevenson | Filed under: Bicycle Accident
November 16, 2023
Bicyclist Hit, Killed by Car On Wible Road Near Planz Road
Bakersfield, CA (November 16, 2023). In a somber incident, a fatal collision unfolded on Wible Road near Planz Road. The result was the demise of a bicyclist. The Bakersfield Police Department reported that the incident occurred at approximately 2:59 p.m. this Tuesday.
Male Bicyclist Struck By Sedan Was Quickly Transported To A Nearby Hospital
Details surrounding the unfortunate event indicate that, for reasons yet undisclosed, a sedan collided with the bicyclist within the 3300 block of Wible Road. Swiftly responding to the distress call, police officers arrived at the scene to discover a male cyclist with severe injuries lying on the road.
Paramedics, summoned to the location without delay, worked to provide immediate assistance to the injured cyclist before transporting him to a nearby hospital. Tragically, the cyclist succumbed to his injuries at the medical facility. The driver of the sedan, identified as a female, remained at the scene and fully cooperated with investigators from the Police Department. Preliminary findings ruled out speed and intoxication as contributing factors to the collision.
Authorities Are Asking The Public For Help With Their Investigation
At present, the Kern County Coroner's Office has withheld the victim's identity, pending notification of family members.
Authorities are urging anyone with information pertaining to this tragic incident to come forward and contact the Bakersfield Police at 661-327-7111. The community's cooperation is vital in aiding the ongoing investigation into the circumstances surrounding this heartbreaking collision.
---
Location Where A Bicycle Rider Died On Wible Road In Bakersfield, CA
---
Hire an Accident Attorney Near Bakersfield, CA
If you or a loved one has been injured in an bicycle collision, the Motorcycle Lawyer Pros  strongly encourage you to call our Bakersfield bicycle accident lawyers. Your experienced Bike Accident Lawyer will provide you with the best legal representation and guidance that you need. Our offices are conveniently located throughout California and we conduct regular travels in the region to meet with clients. Contact Bicycle Accident Lawyer today.
Recent Accident News In Bakersfield, CA
3 Young Bicyclists Hurt in Hit-and-Run Crash on Planz Road near Benton Street in Bakersfield
Bicyclist Killed in Hit-and-Run in Bakersfield
Bakersfield Motorcyclist Collides With Truck On Ming Ave.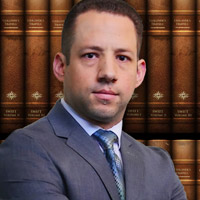 Motorcycle Accident attorney, Donald Stevenson, is a legal expert and has been practicing law for over 25 years. Donald has been a ruthless fighter, going after insurance companies to get his clients the highest settlement available. His desire to help more people in their time of need has caused him to expand across three states (California, Nevada, and Colorado) to bring his talent to as many people as possible.