Best Los Angeles Motorcycle Rides
Posted by Donald Stevenson | Filed under: Motorcycle News
March 15, 2023
Southern California Has Some of The Finest Motorcycle Rides In The USA
Los Angeles is an exceptional metropolis that stands apart from others. Not only is it a hub for movie stars and film studios, but it's also renowned for its exceptional motorcycle rides. Whether it's navigating the winding twists of Mulholland Drive or indulging in the luxurious nightlife on the Sunset Strip, Los Angeles was built to be discovered on a motorcycle. If you venture outside the city, there are steep canyon roads and lengthy desert highways that are just waiting to be explored. The Motorcycle Lawyer Pros Experts have spent countless hours traversing the canyons and coasts of Southern California to reveal the top-rated motorcycle rides in Los Angeles.
So select your preferred route below and get ready for a once-in-a-lifetime ride among the palm trees with your helmet on.
Ojai / Lockwood Valley Adventure
Embark on a thrilling four-hour loop through the remote Chumash Wilderness from Ojai, CA to Lockwood Valley and back. This route boasts a plethora of winding mountain roads and switchbacks, providing ample excitement for riders. Additionally, picturesque mountain canyons and sandy river beds await at the edge of the Central Valley, close to the San Andreas Fault. The journey commences in the town of Ojai, renowned for its weekend motorcycle events. For those passing through in mid-December, a must-visit is Chopperfest in Ventura, CA. This event showcases motorcycle art and culture, featuring hundreds of vendors, custom bike displays, live bands, and food and drink offerings.
To embark on a mountainous adventure north of Ojai, take a trip on Highway 33, also known as the Maricopa Highway, after passing Matilija Springs. Keep an eye out for Nordhoff Peak, a striking feature in Ojai that towers to the east at a height of 4,485 feet. You'll circle around Dry Lakes Ridge and proceed further north into the Chumash Wilderness, which derives its name from the Native American tribe that once occupied the surrounding hills and mountains. As you transition from the mountains to the plains, make a pit stop in Ventucopa, CA, and visit The Place for a biker-friendly ambiance and delectable roadhouse cuisine. From there, turn right onto Highway 166 and then another right onto Hudson Ranch Road towards the Bitter Creek National Wildlife Refuge. This area serves as a crucial habitat for the iconic California condors, and you might witness them soaring above the road as they ride high thermal currents into the sky.
Don't miss out on the next leg of your ride towards Lockwood Valley, CA. The road winds along a high ridge offering spectacular views to both the north and south. Before long, you'll arrive in a high mountain valley surrounded by a collection of 8,000 ft. peaks. If you're feeling peckish, stop by Pine Mountain Club, CA, and indulge in a slice at the Pine Mountain Pizza Company. From there, head south onto Lockwood Valley Road to begin the final portion of the loop. Note that if you choose to continue on to Gorman, CA, there's an excellent detour option. The Hungry Valley State Vehicular Recreation Area boasts over 130 miles of scenic motorcycle trails, making it a rider's paradise. For now, let's return to the route. As you journey through Lockwood Valley and venture back into rugged terrain, take in the distant mountain slopes. Follow the dry creek bed until you reconnect with Maricopa Highway, and soon enough, you'll arrive back in Ojai, concluding your journey.
---
---

Palm Springs / Idyllwild Run
Embark on an unforgettable mountain to desert ride by heading east out of Los Angeles and looping around the San Jacinto Wilderness with a stop in Palm Springs. The journey commences southeast of San Bernardino, CA, in Banning, CA, where you can fuel up with a hearty breakfast at Gramma's Country Kitchen before setting out. Take Highway 243 south out of town and wind up into the foothills towards the pine forests of the San Jacinto Wilderness. Please note that during winter, this area experiences snow and ice, so check conditions before you depart. Make a brief stop at Lake Fulmor to admire the serene blue mountain lake and stretch your legs. Idyllwild, CA, is up next and is one of the prime mountain areas in the region, renowned for its hiking, camping, and quaint mountain town atmosphere. To the east, Mount San Jacinto looms at an impressive 10,839 ft. There are a couple of pubs in Idyllwild that make great lunch spots, such as The Lumber Mill and Idyllwild Brewpub.
As you descend into the desert, you'll enter Palm Springs, CA. This famous resort town offers a variety of options for food, drink, and relaxation. You can take a break from the road and enjoy the Palm Springs Aerial Tramway, which takes visitors up to the peak of San Jacinto Mountain for breathtaking views. Other attractions include the Palm Springs Art Museum and the Indian Canyons for hiking and exploring. After taking in the sights and sounds of Palm Springs, it's time to head back towards Banning. Take Highway 111 north and then head west on Interstate 10 to complete the loop. The entire route offers a unique combination of mountain and desert landscapes and some of the best motorcycle riding in Southern California.
As you enter Palm Desert, the road changes to Monterey Avenue after crossing Highway 111. Take a break and grab a bite to eat at one of the many restaurants in the area. From there, head north to join Interstate 10 westbound towards Palm Springs. This world-famous resort town is nestled against the mountains on the desert floor, offering warm weather even in the winter months. If you have the time, consider a detour northeast to Joshua Tree National Park, covering an impressive 790,636 acres of iconic desert landscape, including the unique Joshua trees. For more information, visit the NPS Joshua Tree National Park website. Finally, complete the loop by taking I-10 back to Banning.
---
---

Glendora Mountain Adventure Run
Prepare yourself for an exhilarating ride on the Glendora Mountain Road loop, located just an hour's drive north of the city. This route commences in Glendora, CA, situated in the picturesque San Gabriel Valley. Before embarking on your journey, fuel up with a hearty breakfast or lunch in the charming downtown area known as Glendora Village. Begin your ride by heading north on Glendora Mountain Road, which starts off East Sierra Madre Avenue. As you ascend into the valley, brace yourself for a thrilling climb into the San Gabriel Mountains, filled with plenty of exciting switchbacks to keep you engaged.
As you continue south on Highway 39, the road will wind through the mountains with plenty of twists and turns to keep you engaged. Keep an eye out for wildlife, as this area is home to many species including deer and bears. The scenery is breathtaking, with lush forests and towering mountains surrounding you on all sides. You'll eventually reach the city of Azusa, where Highway 39 ends and the road becomes San Gabriel Canyon Road. Follow this road south back to Glendora to complete the loop. Along the way, you'll pass by several campgrounds and picnic areas if you're looking for a place to rest or enjoy a meal. This route is perfect for a quick day trip from Los Angeles, offering stunning views and challenging roads for riders of all skill levels.
After taking in the stunning views at Morris Reservoir, continue on Highway 39 south towards the town of Azusa. As you descend into the valley, you'll be surrounded by lush green hillsides and scenic vistas. Once you reach Azusa, you can end the ride and explore the charming downtown area. Azusa offers plenty of dining options to refuel after the ride.
---
---
Little Tujunga / Angeles Forest Highway / Big Tujunga Adventure
Embark on a thrilling three-hour ride through the Magic Mountain Wilderness, traversing the canyons that are loved by local motorcyclists. To begin this adventure, take Little Tujunga Road located just off the I-210 east of San Fernando, CA. You can start with a loop up Little Tujunga Canyon Road and back down Kagel Canyon Road to satisfy your desire for more riding. Alternatively, you can choose to take Little Tujunga Canyon all the way up to Sand Canyon, CA. These remote mountain roads offer a plethora of twists and turns that will keep you on the edge of your seat. Afterward, hop back onto the I-210 towards Santa Clarita, CA, where you can relish some scrumptious BBQ from top-rated spots such as Southern Smoke BBQ and Rattler's BBQ.
As you wind your way south on N3, you'll start to climb up into the Angeles National Forest, a beautiful wilderness area with towering mountains and deep valleys. The road twists and turns through the forest, with stunning views around every bend. Keep an eye out for wildlife, as this area is home to bears, mountain lions, and other creatures. The road will eventually bring you back down to the San Fernando Valley, where you can head back to your starting point. This loop is a great way to explore some of the best riding roads in Southern California, and to experience the natural beauty of the Magic Mountain Wilderness Area and the Angeles National Forest.
As you make your way along Big Tujunga Canyon Road, you'll climb higher into the mountains and encounter more switchbacks and hairpin turns. Keep your eyes peeled for wildlife as you ride through the Angeles National Forest. You'll pass by several hiking trails and campgrounds, including the popular Chilao Campground, which is a great spot to stop for a picnic lunch. As you continue along the road, you'll eventually reach Mount Lukens Road, which offers stunning views of the surrounding mountains and valleys. If you have time, consider taking a detour up to the summit of Mount Lukens, the highest point in the city of Los Angeles at 5,066 feet. Otherwise, continue along Big Tujunga Canyon Road until you reach the intersection with Angeles Crest Highway. From there, you can either turn left to head back towards La Cañada Flintridge or turn right to explore more of the Angeles National Forest.
Sounds like a great ride with plenty of scenic views and twists and turns to keep riders entertained. It's always good to have options for food stops along the way, and the BBQ options near Santa Clarita and the biker-friendly 49er Saloon in Acton are great suggestions. And for those who love hiking, the Magic Mountain Wilderness Area and the Angeles National Forest offer plenty of opportunities to explore on foot. Thanks for sharing this awesome ride!
---
---
Malibu Adventure
Embark on a ride along Malibu's breathtaking coastline, spanning 21 miles of stunning scenery on the Pacific Coast Highway. Though it may be known as a celebrity playground, Malibu is a destination that everyone can appreciate. Its beaches are widely regarded as some of the best in the LA area, with surfers, snorkelers, and beachcombers flocking to the shore. The nearby hills offer steep climbs with sweeping views of the coastline below, making for a thrilling and captivating riding experience. However, caution must be exercised during heavy rainstorms, as the area is prone to mudslides. Our ultimate tour of the area includes both the Pacific Coast Highway and a memorable climb through the hills.
To embark on this scenic tour, commence in Santa Monica by riding west on Highway 1, traversing Pacific Palisades, which is well-known for its appearances in numerous films and TV shows, including Baywatch. After arriving in Malibu, turn north onto Las Flores Canyon Road to kick off the heart of the ride. Here, you will find Duke's Malibu, a beachfront restaurant that exudes a Hawaiian/surfer atmosphere, and offers a fantastic ocean view. Once done at Duke's, cruise up the canyon that is dotted with million-dollar homes until you pass by Topanga State Park. Next, take a sharp left onto Stunt Road and head north, descending into the surrounding valley. Eventually, you will intersect with Mulholland Highway. Ride west, passing through the Las Virgenes Road intersection, and admire Malibu Lake as you make your way towards Cornell, CA.
Starting the route in Santa Monica, head west on Highway 1 and pass through Pacific Palisades before reaching Malibu. Turn north onto Las Flores Canyon Road and ride through the canyon, which is lined with stunning homes and offers breathtaking views of the ocean. At the end of the canyon, take a left onto Stunt Road and descend into the valley, linking up with Mulholland Highway. Make your way west, passing through Malibu Lake on the way to Cornell. The Rock Store, just outside Cornell, is a must-see destination and a popular spot for motorcyclists and car enthusiasts alike. With the chance of spotting celebrities like Jay Leno and Arnold Schwarzenegger, it's a great place to fill up on breakfast or tri-tip steak sandwiches. From there, take Kanan Dume Road and then a left onto Latigo Canyon Road for a thrilling ride with tight hairpins as you descend back into Malibu. Finally, head back west on Highway 1 and stop at Point Dume for a fantastic view of the coastal area.
After completing the loop on Latigo Canyon Road, return to the Pacific Coast Highway and take a brief detour up Encinal Canyon Road. Once back on Highway 1, follow it north until you reach Mulholland Highway again. This time, head west and continue on through Leo Carrillo State Park. Don't miss out on Leo Carrillo Beach, which boasts beautiful sandy coves hidden by rocky ridges. As you head back east on the Pacific Coast Highway, take a right turn towards Neptune's Net. This famous restaurant is a favorite of both bikers and car enthusiasts and is located across from County Line Beach. Finally, make your way back to LA on the Pacific Coast Highway, knowing that you will never tire of the stunning views and exhilarating ride.
---
---
Angeles Crest Highway Adventure
Explore the tranquil San Gabriel Mountains on a scenic ride along the Angeles Crest Highway, which offers a refreshing escape from the busy urban life of the surrounding Crescenta and San Fernando Valleys. The highway boasts plenty of winding roads that provide an exhilarating ride for motorcycle enthusiasts. While there are a few parks, campgrounds, and a roadhouse in the area, the Angeles Crest Highway is mostly remote, allowing for a peaceful getaway in nature. However, it's worth noting that the highway is best avoided during winter due to potential winter conditions like landslides and avalanches. We recommend planning your ride during the summer months to fully enjoy the stunning views and thrilling ride.
Start your journey in La Canada-Flintridge, CA, which is located off I-210 or the Foothill Highway. From there, head north on Route 2 or the Angeles Crest Highway, and immediately you'll be greeted by mountain terrain and high ridges as you wind up into the foothills. There are plenty of pull-offs along this road, providing opportunities to stop for photos. As you ride, you'll pass by the Angeles Forest Highway on your left, but continue on Route 2 as it twists back north. You'll soon come across Hoyt Mountain, which stands at 4,404 ft. just north of the road. Further along, on your left, you'll see Charlton Flats Picnic Area, where you can find several hiking trailheads, including Devil's Canyon. A must-see stop on the highway is Newcomb's Ranch, the only privately developed land in the area. Bikers from the Los Angeles area often gather at Newcomb's, and you can enjoy lunch there while gathering valuable information about the area.
Great choice for a post-ride meal! Los Gringos Locos is a popular spot for Mexican food in the area. It's located on Foothill Boulevard, just a short drive from the start of the Angeles Crest Highway.
To summarize the route, riders should start in La Canada-Flintridge and head north on Route 2 or the Angeles Crest Highway. Along the way, they'll pass by several scenic viewpoints, including Hoyt Mountain, Charlton Flats Picnic Area, and Newcomb's Ranch. The road climbs higher into the mountains with peaks like Mount Baden-Powell, before descending down into the Mountain High ski area. After a detour into Wrightwood, riders can take a memorable detour on the Upper Big Tujunga Canyon Road before linking back up with the Angeles Crest Highway to finish back where they started. Finally, riders can head to Los Gringos Locos for some delicious Mexican food to top off the ride.
---
---
Get Thе Rіght Legal Guidance in Los Angeles
If you or a loved one has been injured in an auto collision, I strongly encourage you to call our Los Angeles motorcycle accident lawyers. Your experienced Motorcycle Accident Lawyer in Los Angeles will provide you with the best legal representation and guidance that you need. Our offices are conveniently located throughout California and we conduct regular travels in the region to meet with clients. Call a Motorcycle Accident Lawyer Pro today (855) 869-4777.
Recent Los Angeles Motorcycle Accident News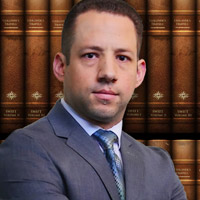 Motorcycle Accident attorney, Donald Stevenson, is a legal expert and has been practicing law for over 25 years. Donald has been a ruthless fighter, going after insurance companies to get his clients the highest settlement available. His desire to help more people in their time of need has caused him to expand across three states (California, Nevada, and Colorado) to bring his talent to as many people as possible.