Fresno Man Hurt in Bicycle Crash With Truck
Posted by Donald Stevenson | Filed under: Bicycle Accident
May 17, 2023
Truck Hits Bicycle On Highway 99 and Ventura Ave. In Fresno, CA
Fresno, CA (May 17, 2023) – A man sustained injuries in a bicycle accident that occurred on Highway 99 at Ventura Avenue. According to Fresno Police officers, the incident took place on Tuesday at approximately 7:00 a.m.
Bicycle Rider May Have Run Red Light Before Collision With truck

Preliminary findings indicate that a 31-year-old bicyclist, who was traveling westbound in the eastbound lanes, ran a red light for reasons that are still under investigation. Tragically, a truck entering the highway collided with the bicyclist.
Upon receiving the emergency call, paramedics swiftly arrived at the scene. They provided immediate medical attention to the injured cyclist before transporting him to a nearby hospital. The cyclist suffered a broken leg and cuts on his head, and medical professionals are currently treating his injuries.
Bicycle Rider May Have Run Red Light Before Collision With truck
Meanwhile, the driver of the truck remained present at the scene and fully cooperated with the investigating officers. Traffic investigators are working diligently to determine the sequence of events leading up to the accident and establish liability. At this time, responsible authorities have not released official statements regarding the allocation of responsibility. However, further investigation is anticipated to provide additional clarity.
---
---
Hire an Accident Attorney Near Fresno
If you or a loved one has been injured in an bicycle accident, Accident Lawyer strongly encourages you to call our Fresno bicycle accident lawyers. Your experienced Bicycle Accident Lawyer will provide you with the best legal representation and guidance that you need. Our offices are conveniently located throughout California and we conduct regular travels in the region to meet with clients. Contact a Bicycle Accident Lawyer today.
Recent Accident News Near Fresno, CA
Oakhurst Bicyclist Hospitalized Following Crash
Bicyclist Killed in Hit-and-Run in Bakersfield
Killed Fresno Motorcyclist Identified in Crash on Hwy 168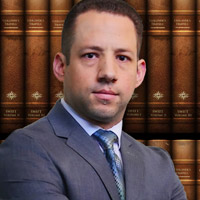 Motorcycle Accident attorney, Donald Stevenson, is a legal expert and has been practicing law for over 25 years. Donald has been a ruthless fighter, going after insurance companies to get his clients the highest settlement available. His desire to help more people in their time of need has caused him to expand across three states (California, Nevada, and Colorado) to bring his talent to as many people as possible.