Killed Fresno Motorcyclist Identified in Crash on Hwy 168
Posted by Cliff Bui | Filed under: Motorcycle Accident
April 4, 2023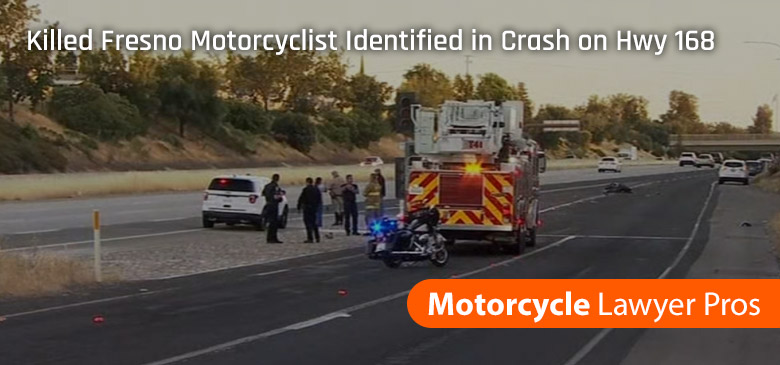 Fresno County, CA (April 5, 2023) – On Monday, the Fresno County Coroner's Office released the name of the motorcyclist who tragically lost his life in a collision with an SUV near Prather. The victim was identified as 59-year-old Daljit Gill, a resident of Fresno.

The incident occurred at around 2:30 p.m. on Sunday while Gill was riding a 2007 Ducati sports bike in an eastbound direction on Highway 168, just west of Gooseberry Lane and south of Prather. According to the California Highway Patrol (CHP), Gill lost control of his motorcycle while navigating a curve, causing the bike to slide on its side into the eastbound lane and collide with a 2004 Toyota 4Runner.
The driver of the Toyota, a 16-year-old girl, was unable to avoid the crash. Despite wearing a helmet, Gill was pronounced dead at the scene. The Toyota driver was not injured in the accident, and there is no indication that alcohol or drugs played a role in the collision.
---
---
What are the safest motorcycles on the market in Fresno?
There are many factors that contribute to the overall safety of a motorcycle, including its design, handling, and maintenance. Some of the safest motorcycles on the market include:
BMW R1200GS: This motorcycle has a stable and predictable handling, as well as a range of advanced safety features such as traction control and stability control.
Honda Gold Wing: This motorcycle is known for its smooth and comfortable ride, as well as its advanced safety features like a collision avoidance system and a lane departure warning system.
KTM 1290 Super Duke GT: This motorcycle has a powerful engine and agile handling, as well as advanced safety features like traction control and cornering ABS.
Suzuki V-Strom 1000: This motorcycle has a balanced and predictable handling, as well as a range of advanced safety features including traction control and a cornering brake control system.
Yamaha FJR1300: This motorcycle has a smooth and stable ride, as well as advanced safety features like traction control and a linked braking system.
It's important to note that no motorcycle is completely safe, and it's always important to ride defensively and follow all traffic laws and safety guidelines to minimize the risk of accidents.
Hire an Accident Attorney in Fresno
If you or a loved one has been injured in an auto collision, Accident Lawyer strongly encourages you to call our Fresno motorcycle accident lawyers. Your experienced Motorcycle Accident Lawyer Fresno will provide you with the best legal representation and guidance that you need. Our offices are conveniently located throughout California and we conduct regular travels in the region to meet with clients. Contact Motorcycle Accident Lawyer today.

More Fresno Accident News
1 Killed in Motorcycle Accident on Hwy 113 at Binghamton Rd in Solano County
Visalia Motorcycle Crash at Hwy 198 and Ben Maddox Way Kills Man
Bakersfield Crash on Oak Street Kills Bicyclist
Oildale Motorcycle Crash Claims Rebecca Hurst Carberry and Thomas David Porter Jr.
Cliff Bui has been working as a Lawyer at Accident Attorneys' Group for 9 years. Accident Attorneys' Group is part of the Law Firms & Legal Services industry, and located in California, United States.
Law School: Loyola Law School, Loyola Marymount University
Status: In Good Standing
Licensed: 24 years